Getting rid of your old paving stones will eventually be necessary. In most cases, your sidewalk or patio has been around for decades – and we know that over the years not everybody has gone through the effort of caring for them. Some pavers, however, do have more reusability than others – like old bricks, for example, to which you can assign a different purpose instead of throwing them away. Can I reuse brick pavers, then?
Keep reading the article to find out – or check our definitive guide on this subject here, with in-depth information about the disposal of hardscape materials.
So, can I reuse brick pavers?
Yes, you definitely can. Along with concrete – which is probably the most versatile material in this industry – clay can be useful in many scenarios, as you'll see in a bit.
All in all, recycling pavers for simple DIY hardscape projects around your house is always a great idea. By doing this, you're supporting sustainable causes and perhaps even sparing yourself a headache. However, you should know there are many ways to save a damaged paver project, so just make sure you've ruled out every other alternative before you commit yourself to hard maintenance measures.
Either way, you can learn how (and when) to reset pavers in this article.
Ways to reuse brick pavers
So, you want to find beneficial ways to reuse old brick pavers. That's amazing! Once you've taken them off the ground, the next step is to properly organize them in a pile until you've got your mind set in stone (pun intended).
And to help you decide, we've prepared a short list to enlighten you. Below, check out some of our best suggestions:
Set them out in a space for kids to play, like a small patio next to a sandbox, playhouse, or treehouse. No need to use new pavers in these situations, because kids will certainly put their integrity to the test playing with mud, paint, chalk, and God knows what else.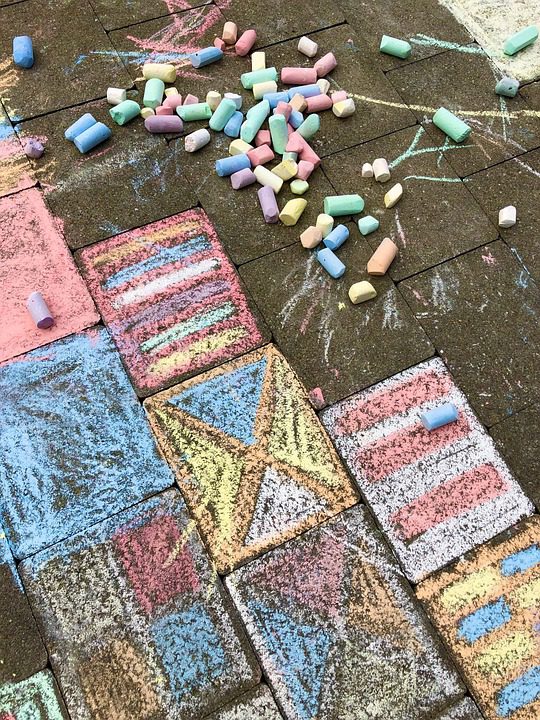 Place the bricks under grills and BBQs. The flux of grease, food, drinks, and coal is a real problem for pavers in this area. If you put your old ones under them, you won't have to worry about clean aesthetics that much.
Likewise, outside kitchens and workshop areas deal with spillages and heavy work, activities that old bricks can support without a problem.
Make a garden bed; old bricks can make for an elegant and simple edging for gardens – and this requires no masonry skills at all. Simply give them a good scrub and use them to make a "box" for your current garden. And if you don't have one, maybe that's a good opportunity to add some plants to your backyard.
If your pavers are ugly, but still functional, you can use them as a foundation for outdoor buildings, like playhouses, sheds, and greenhouses. Looks won't be a problem because they will be hidden anyway. It will save you a lot of money since you won't have to buy brand-new ones.
Following the same line of thought, bricks can also be used to create a simple stone walkway. Without having to prepare the soil first, you can just use them by simply laying them directly on the ground, creating a charming path made out of pavers.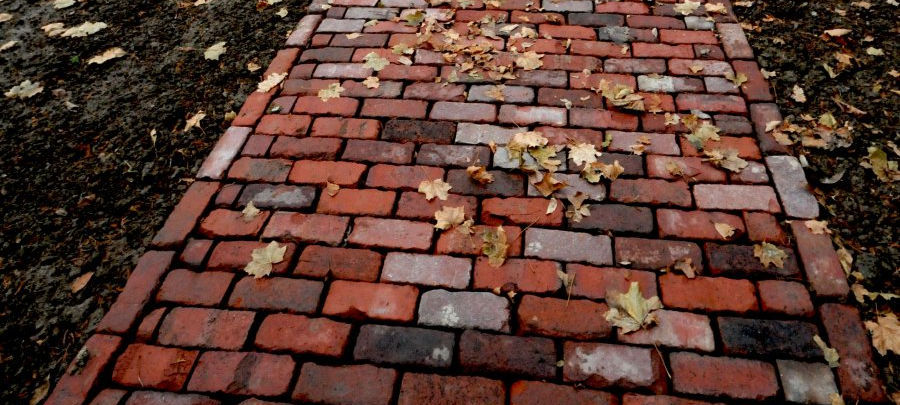 Get a FREE quote on your paver installation!
If you live in Sarasota or Manatee Counties, call us, and we will drive by your place in no time!
But can I not just throw them out?
Well, that is always an option, of course. But be careful – because some cities have strict rules about what you can put in a normal dumpster. Pavers and other forms of heavy rubble are usually not allowed.
Therefore, in order to simply throw them out, the best course of action is to rent a roll-off dumpster. Most rental companies will be fine with lending you their dumpsters to throw out old pavers, even though you can only fill 3/4 of the dumpster in most cases.
Alternatively, you can also hire a junk removal company – since they come with trucks and tools to do everything by themselves – and in a professional manner, that is. That makes the service a bit more expensive, but it might be worth it depending on how many bricks you need to get rid of.
You may also like: Red Paver Bricks – An In-Depth Guide
Can I reuse brick pavers, then? Yes.
Again, in the end, old pavers are still pavers. As you can see, you are sure to find a new home for them if you're a DIY aficionado!
At best, you can reuse them in several different places and projects around the house. Otherwise, hardscape professionals can give you some creative ideas or, in a last-case scenario, even take the old pavers out of your hands themselves.
And if you happen to be around Sarasota, FL the best professionals in the area when it comes to the installation and maintenance of pavers can be found here, at JS Brick.
For 20 years, we've been providing clients with the best products and services out there. If you'd like, you may call us right now at +1 941 586 9140 for a free estimate on your project and much more! We'll be waiting for you.
Get a FREE quote on your paver installation!
If you live in Sarasota or Manatee Counties, call us, and we will drive by your place in no time!