You've definitely heard the words "Curb Appeal" spoken before, probably by some people who were really convinced you should give it a proper thought. While all home remodeling and real estate TV shows do leave us all with that impression, what they don't do is explain exactly what is curb appeal.
If that definition is what you're looking for today, and if you're not entirely convinced you should care about this definitely overused couple of words, this is the article for you.
What is Curb Appeal Exactly
Curb Appeal a measure of the impression people have when they see your home from the street. Better yet, it's how appealing your home looks from the curb.
Now, this last definition makes perfect sense right? Everything seems to fall into place. It has the word curb, the verb appeal, and the phrasing is clear. How appealing does your home look from the street?
Why don't they just say that instead of Curb Appeal? Well, we guess Curb Appeal is more appealing. The expression, used with this meaning, dates back to at least 1975 according to the Merriam-Webster Dictionary. 
Now, when its real meaning is understood, it's easy to understand why curb appeal is so important to most homeowners, especially those wanting to sell their houses eventually.
Curb Appeal not only has to do with how pretty your house front looks, it has to do with its ability to make an impression, with how it fits in the neighborhood, how it looks compared to other houses on the street, and so on. Will people walking by your place stop to take a better look, or just keep going?
So Why I Should Care About Curb Appeal?
For people who are trying to, or that think they will eventually, sell their house, then curb appeal might be the difference between having lots of potential buyers interested, which will drive the prices up, or having only a few.
Consider this, you've probably heard that some home investments add to your house value, such as adding a new kitchen countertop, having nice interior decoration and so on. That's true! But when it comes to maximizing home value, investments that maximize curb appeal work twice in your favor. They add value by themselves, and they will help capture the interest of way more potential buyers.
But even if you don't plan to sell your house ever, thinking about curb appeal is also a good idea. You will probably think of it naturally anyway.
Having Curb Appeal is Having A Remarkable Home
We all want our home to cause lasting impressions. You want guests to feel welcome and remember it. You want people to be able to explain which house is yours easily.
You want to drive in front of your home and be happy that's where you live. You want your house to look like an extension of who you are, not like every other house out there. You want it to be remarkable.
Well, most people do! If you don't, that's ok, no judgment! However, with that said, it's time for us to list a few ways you can boost your home"s curb appeal, and highlight those who work the most.
How To Boost Your Home's Curb Appeal
Now that you're familiar with our super-simple definition of What is Curb Appeal, you know that there's no secret to boosting it. All home improvements that are visible from the street will help with that, such as:
Repainting
Landscape improvements
Adding turf
Adding interesting lighting
Making over your mailbox
Adding front door decor
Properly cleaning and maintaining everything
These are all functional and simple ideas for boosting curb appeal. But we're saving the best for last, some improvements are simply more effective in how much they add to curb appeal, making a huge difference.
You could argue we're biased, but the next 2 improvements we're going to talk about make a huge difference.
Add A Paver Patio or Driveway
Arguably, that's the best home improvements you could make! It creates a huge curb appeal increase. Think about how many times you have looked twice to a house while walking by a neighborhood because of their beautiful patios or driveway?
Pavers are simply the best option for outdoor paving. Concrete slabs can't compare to it. Adding pavers is always a good investment.
Add Outdoor Living Spaces
All landscape improvements help with curb appeal, but creating beautiful outdoor living spaces is even better.
Here are a few ideas that will not only boost your curb appeal, but also give you new areas where you can relax in your home:
Outdoor Kitchens
Fire Pits
Seating Areas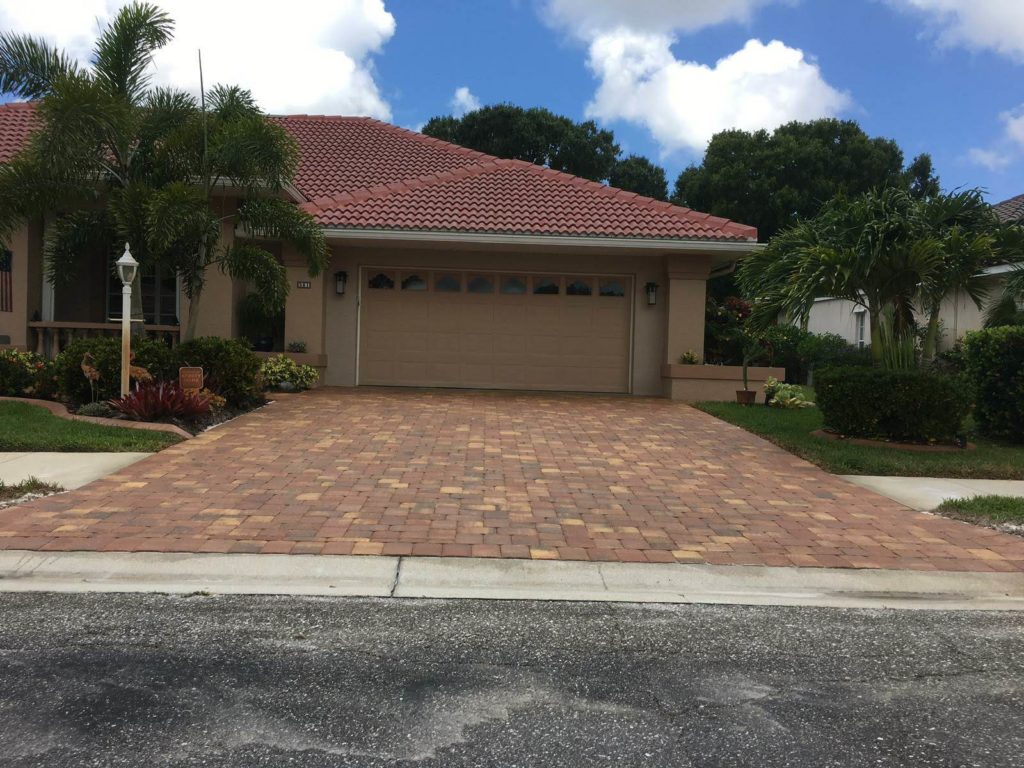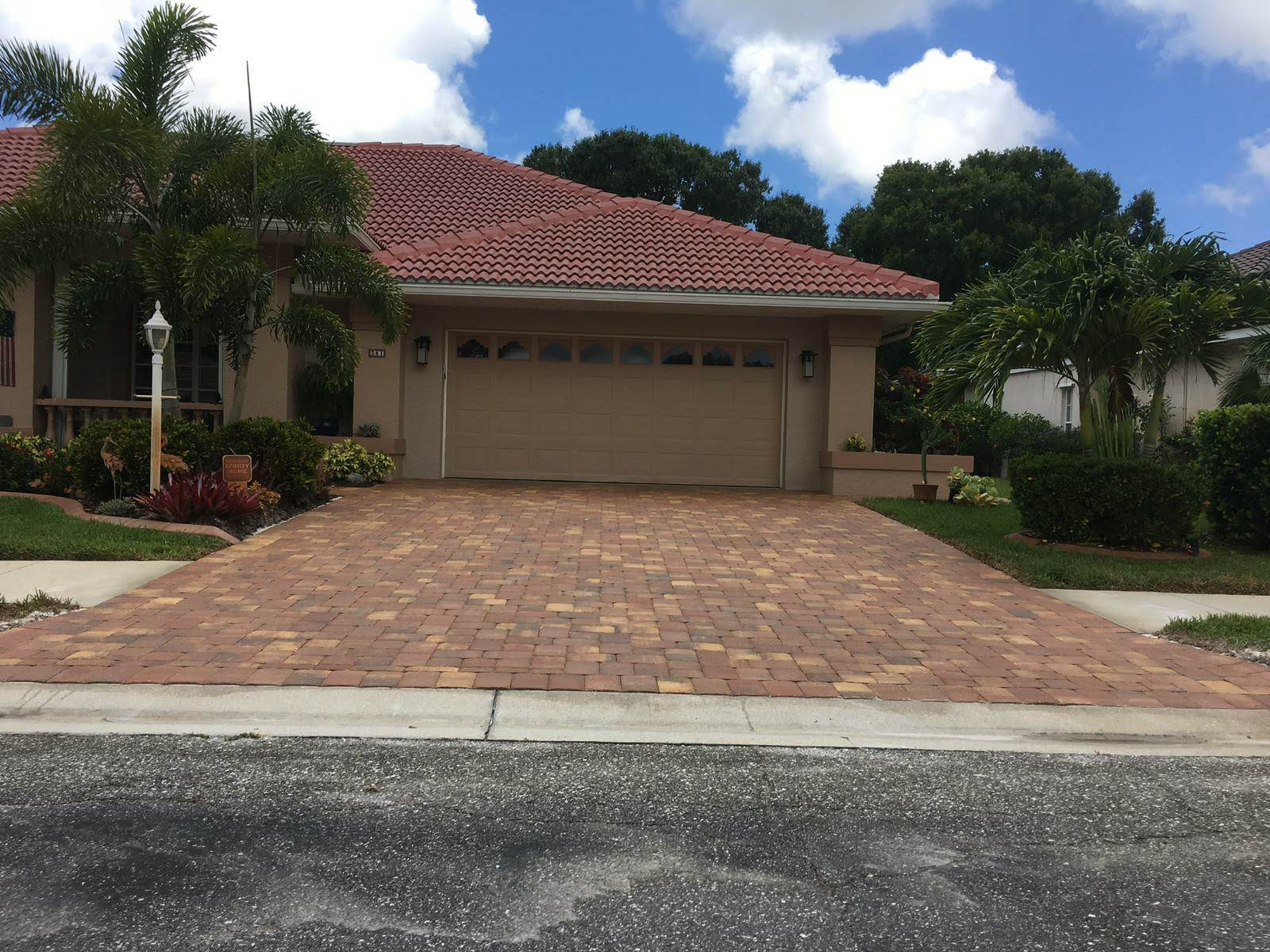 Make Your Home Remarkable
That's our final advice to you! It will help with curb appeal, add to house value, and it will definitely make you happier about the place you live.
If you're looking for massive improvement, get in touch with a Paver and Outdoor living supplier near your location.
If you live in Sarasota or any of our surrounding counties, we offer completely free estimates! Call us, we will be happy to go to you.