Pavers, or paving stones, are flat construction units made of stones, brick or concrete used normally as exterior flooring. Pavers are the go-to choice of most Americans when it comes to creating beautiful driveways, walkways, patios and pool decks. But we're sure that's not all you want to know about pavers, right?
In this article, you will find out everything you need to know in order to make sure pavers are the right choice for you.
What are pavers made of? Which material should I choose?
Paving stones are either actual stones, bricks, or brick-like units made of concrete. Each paver material offers a different set of characteristics, pros, and cons. Let's review them.
Natural Stone Pavers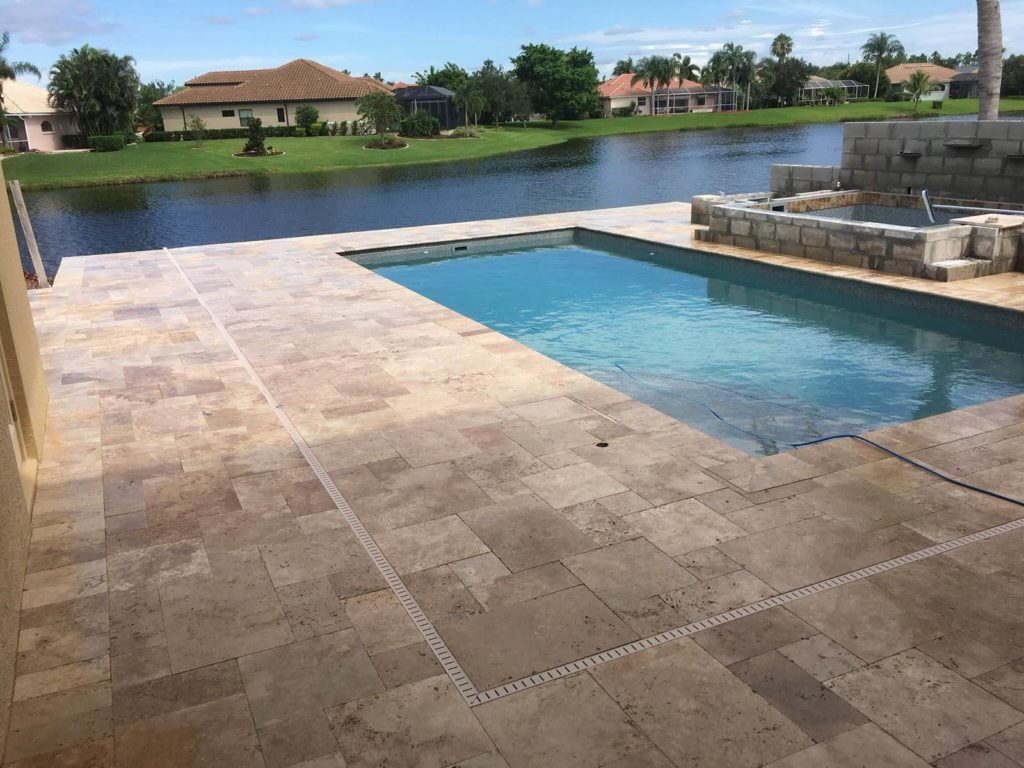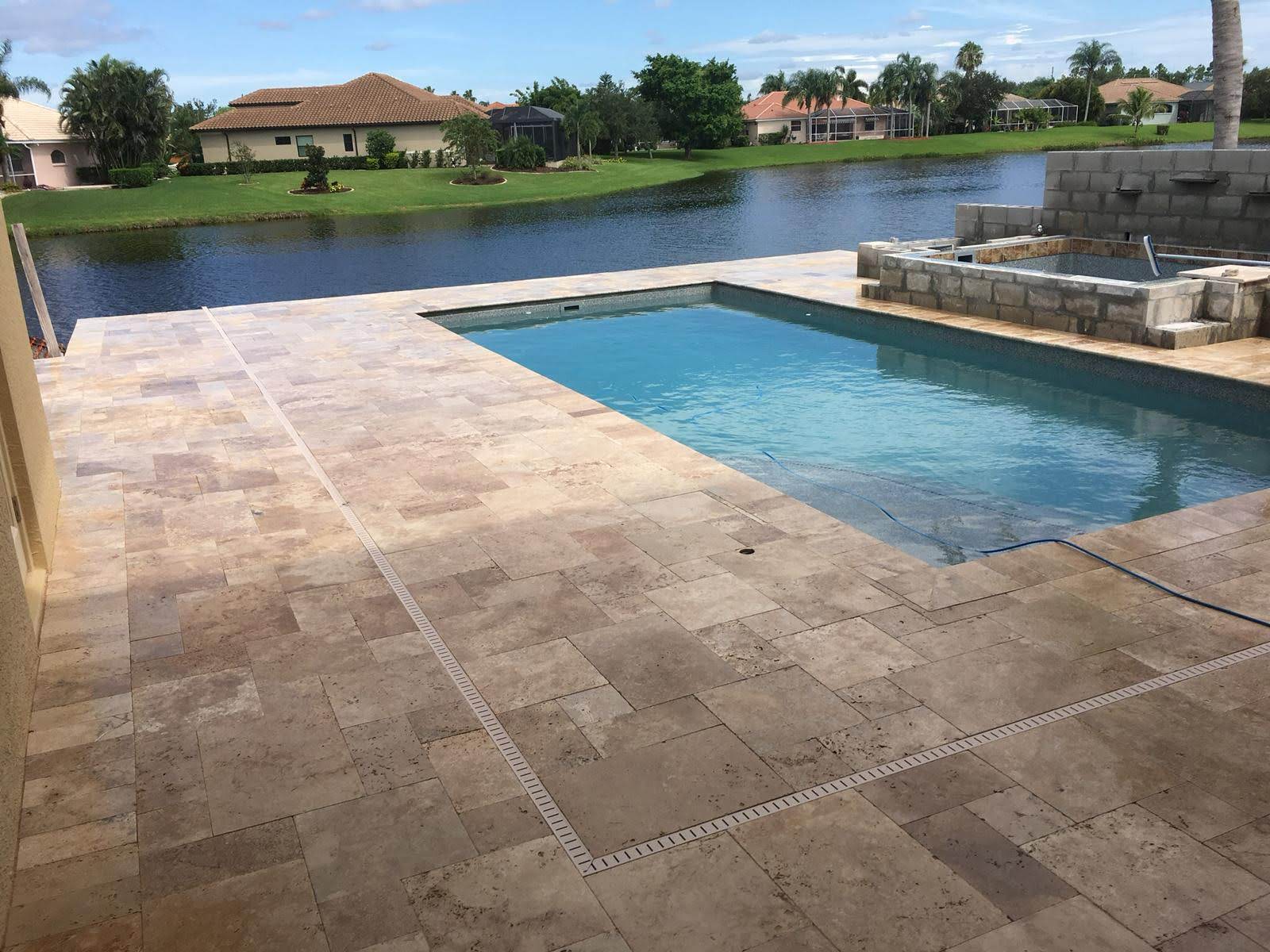 Natural stones have been used as a construction material for as long as human beings can trace back to. Pavers made of natural stone are extremely durable and offer unique characteristics depending on the stone of choice.
Almost all natural stones can be used as paver material, however, more commonly you will find pavers made of:
Granite
Basalt
Slate
Flagstone
Fieldstone
Cobblestone
Brick Pavers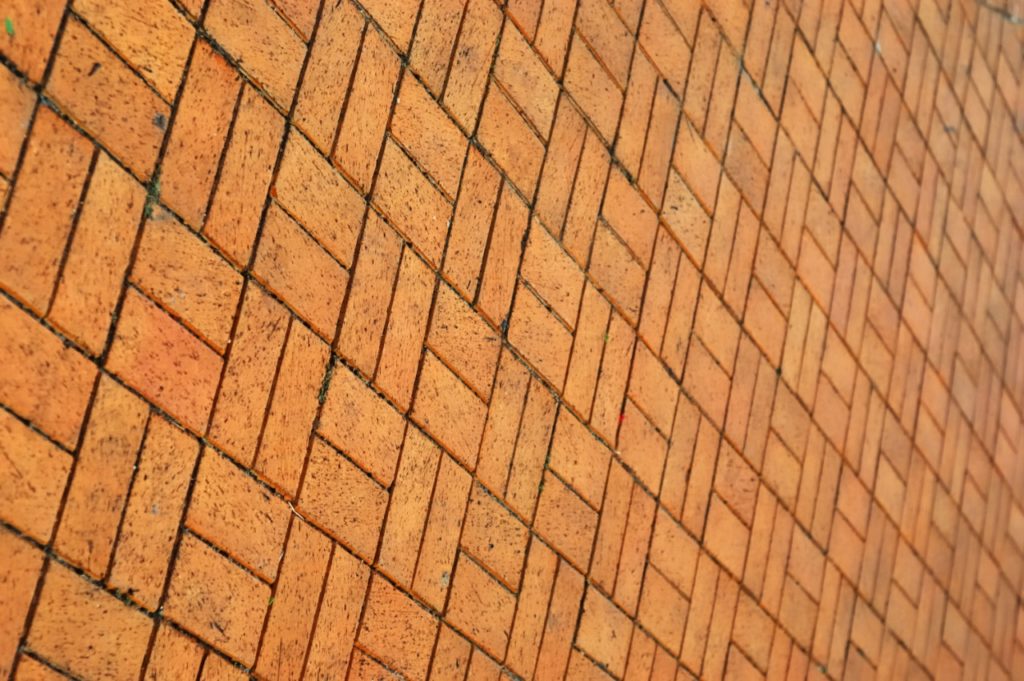 Brick pavers are made of clay, cast in forms and then heated, and can be obtained naturally on many colors by mixing various types of clay.
Used as construction and paving material for thousands of years, brick pavers can be used to obtain a classic and distinct look in patios, driveways and garden paths.
If you're looking for a traditional design with great durability and color retention, brick pavers might be the right choice for you.
Concrete Pavers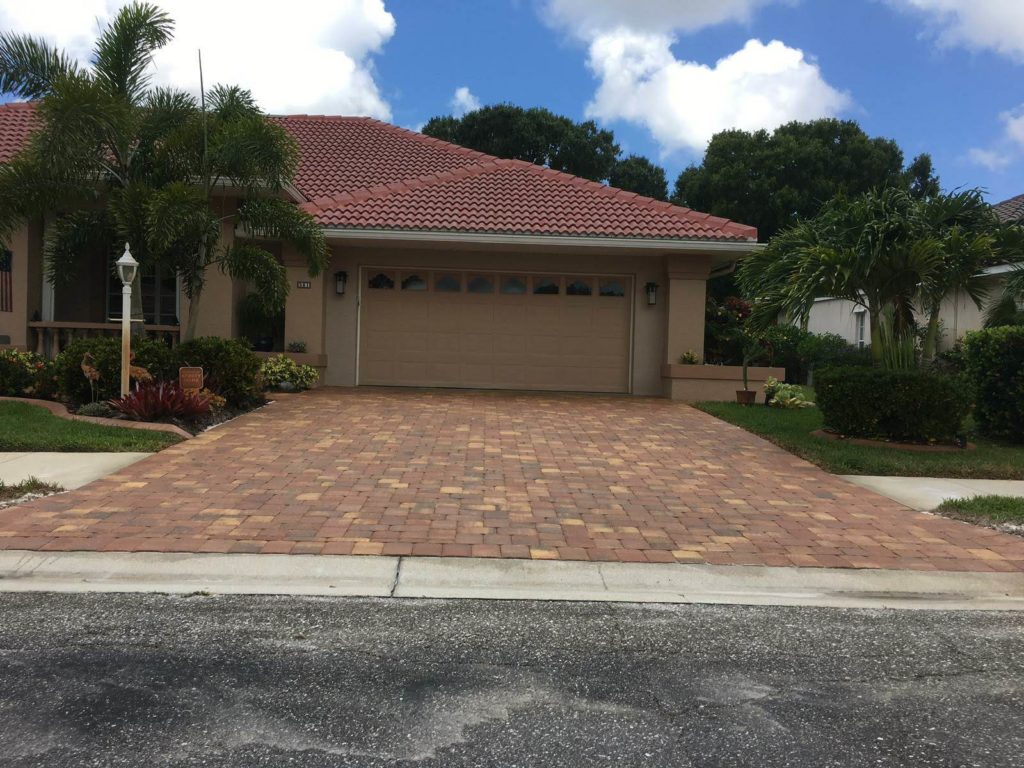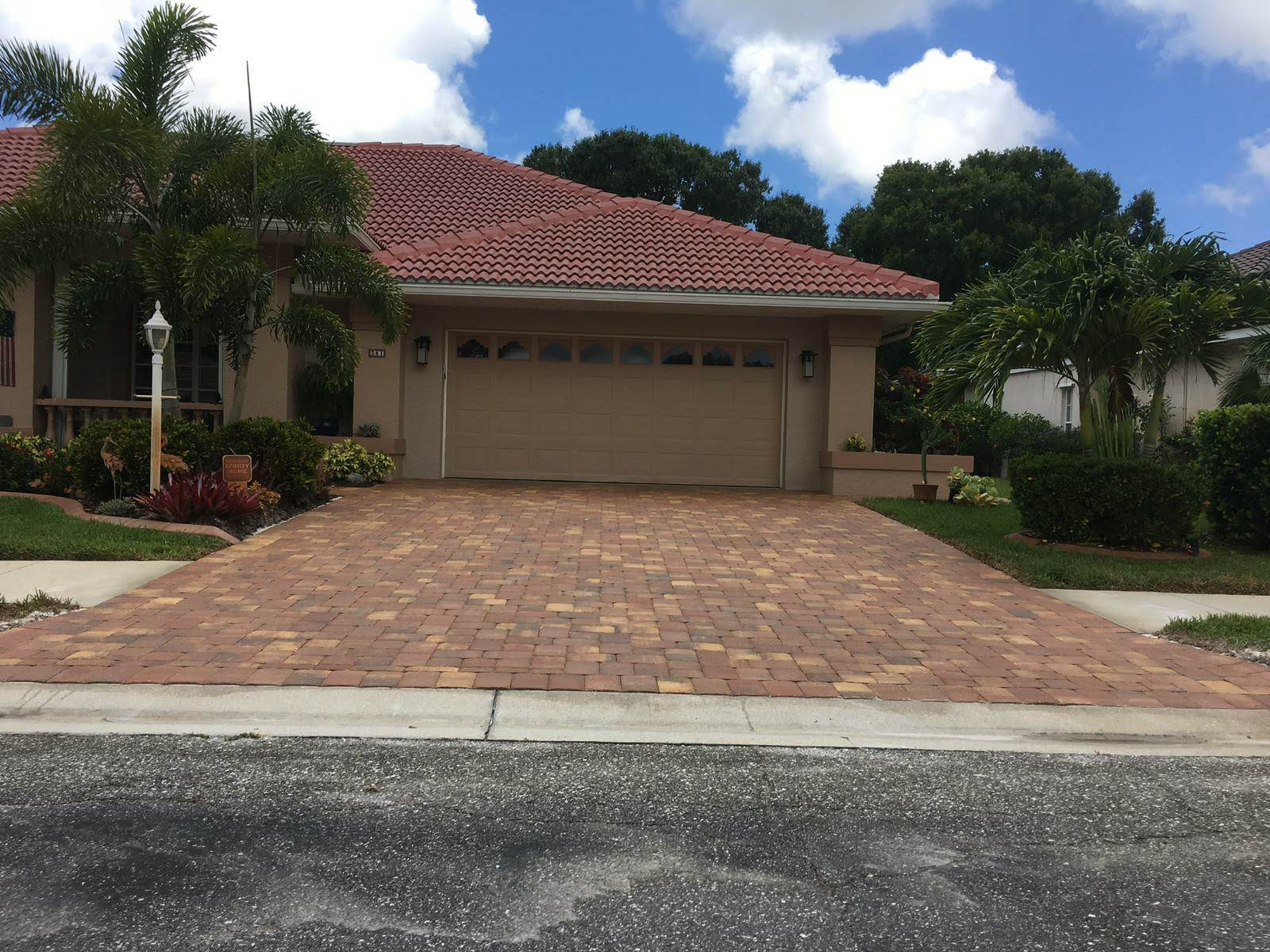 Concrete pavers are a tough, cost-effective and handsome choice that's versatile enough for any application and brings a wide range of benefits to any project.
These pavers are manufactured using a concrete mix containing sand, aggregate, and water to which various additives can be added for color and specific performance characteristics. The end result is a sturdy, weather-resistant material, proven to withstand constant exposure to heavy loads that can be found in numerous styles.
When it comes to price, concrete is the cheaper choice, followed by brick and then natural stone.
You might also be interested in: "Brick vs Concrete Pavers: How to choose".
Paver Color, Shape & Size Options
One of the greatest things about going with pavers is the versatility they provide in terms of design!
Pavers are offered in almost all colors, shapes and sizes you can think of, plus, they can be installed in a variety of laying patterns. The end result of combining all these factors is sure to fit any design style.
Paver Durability & Maintenance
Pavers are extremely durable and will easily last from 30 to 50 years. While concrete slabs normally tend to crack with time and require expensive replacement, pavers are up to 4 times more durable. Even so, if a crack does happen, you will only need to replace affected units, which is extremely cheaper compared to replacing an entire concrete slab.
When it comes to maintenance and cleaning, paver won't bug you much. Other than basic cleaning, paver joint sand will require some attention in order to avoid loosening and weed growth, however, that too can be avoided completely if you opt for polymeric sand. Concrete pavers should be sealed regularly to avoid stains.
Are Pavers Better Than Concrete Slabs?
If you're considering paving options for your exterior areas, pavers vs concrete is a comparison that's definitely crossing your mind. Here is a quick facts table that will help you get a clearer picture.
| | | |
| --- | --- | --- |
| | Pavers | Concrete |
| Appearance | More Visually Appealing | More Limited |
| Durability | Higher | Lower |
| Maintenance | Low | Low |
| Repairs | Easy, Unexpensive | Complicated, Expensive |
| Cracks | Will Hardly Happen | Will Likely Happen |
| Resale Value | Adds considerable value | Adds minimum value |
| Cost | Higher Short Term, Lower Long Term | Lower Short Term, Higher Long Term |
If you're still wondering which one is right for you, we see no reason not to go with pavers unless your budget is not large enough for it. However, be sure to get a free estimate before jumping to conclusions, your project might be cheaper than you think, especially here in Florida.
For a complete comparison, you will appreciate our article: "Pavers vs Concrete: Pros, Cons and Cost Comparison".
Wanna find out more about pavers? Feel free to navigate our website, you will find tons of interesting content. Start with our FAQ page on pavers.