Pavers are generally a common choice for decorating patios. They are resistant to the action of climatic variations, their maintenance is relatively simple, but what really draws attention to them are all the ideas that can arise when you design a paver patio. There are infinite possibilities, each one more beautiful than the next.
But if you are unsure about how to start planning your paver patio, I invite you to join us in this article. Everything you need to know before starting your project is here.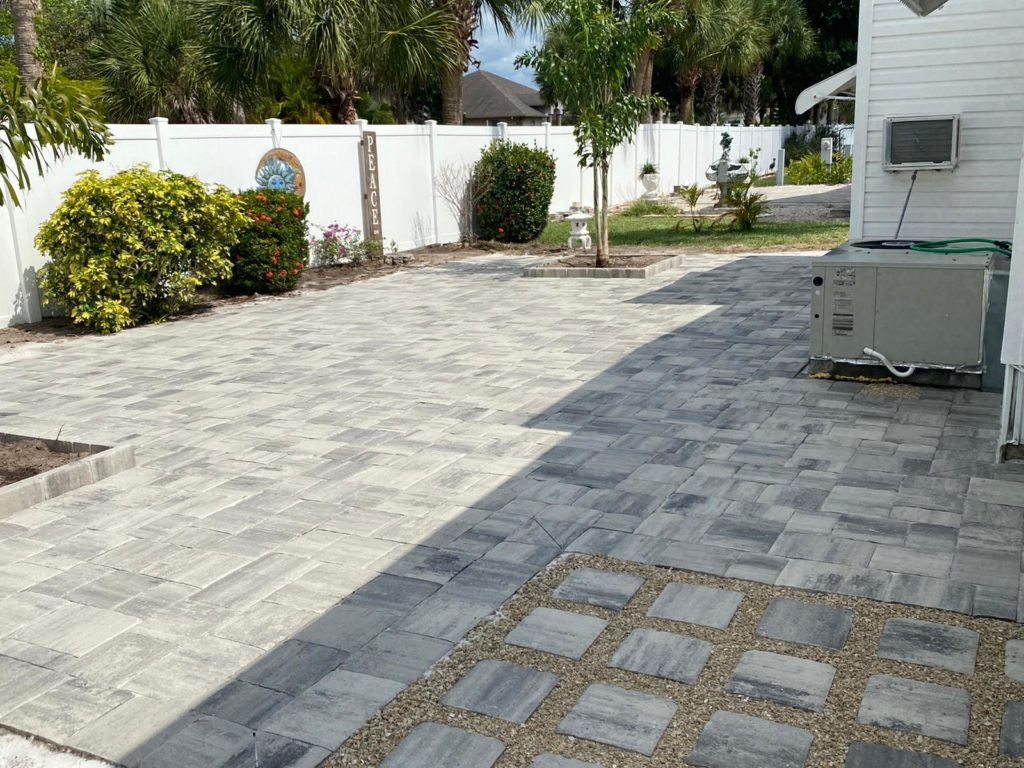 Things To Consider Before Designing A Paver Patio
At first, designing a paver patio may seem like a pretty complicated task. But eventually, you will realize that it's easier than you imagined, and what is better, it's not that expensive either. But you need to keep a few things in mind when you or a contractor design a patio:
Area: Space limitations also directly reflect the possibilities. Sometimes your patio just won't be big enough to hold all your ideas.
Budget: How much can you spend to design and build the patio paver. Whether you're planning to do it yourself, or will be hiring a contractor, a few limitations may arise depending on your budget.
Purpose: How do you plan to use your paver patio? This one will reflect directly on the other points. The way you plan to use your paver patio can directly influence its budget and look. We'll go into more detail later.
Appearances: When planning your patio you will come across several ideas. The paver patio, while it must be in harmony with the rest of the patio elements, and even the house, also needs to look pleasant to you.
We'll break down the list and explain it in detail next.
How To Choose The Area Of The Paver Patio
You will have to spend a significant amount of time looking at your yard. Thinking about where would be the perfect place to install those pavers.
To be honest, there is no such thing as a perfect paver design. The perfect design is one that fits your needs, pleases your eyes, and, of course, whose budget suits you.
Nevertheless, here are a few patio design suggestions.
Stairway design with pavers: Perfect for patios with an accentuated difference in levels.
Driveway with pavers: Is one of the most common, beautiful, and practical applications of pavers.
Pavers around the pool: Another very common application, mainly because it combines a beautiful look with the practicality offered by pavers.
Paver patio adjacent to the house: An excellent alternative to the commonly used porcelain or cement. You can create beautiful recreational areas next to your house, whether the area is covered or not.
Paver walkways: It may seem like a very simplified application of pavers. But as expected, the practicality and beauty that paved walkways add can make a big difference on your patio.
External areas/gardens: It is quite common, in large patios, to see areas further away from the house with gardens and leisure areas made with pavers. They are ideal to create a pleasant environment, for quiet reading. At the same time, it can be used as a recreational area, including the possibility of adding a fire pit, which is also made of pavers.
How To Design a Paver Patio
If you are a sketch artist, you can design the patio on paper. You can also use computer software to model it or just look up some photos on the internet. But depending on the size of your project, it is important to note that you should not start it without first talking to your city hall.
The rules change from one county to another, but as a general rule, since it is construction work, it's usually necessary to acquire the necessary licenses and hire an architect to design and take the project for approval.
This does not mean, of course, that you will not be able to do the project your way.
What Are The Best Pavers To Use For A Patio
Although it depends a little on the application of the pavers and where you plan to use them, the answer to this question is more related to personal taste.
In addition, it's clear that the price of some pavers can vary a lot compared to others, so your final choice will also be linked to your budget.
Anyway, we will list some of the most common examples of known pavers and what are their most usual applications:
Concrete Pavers: The variety of colors, textures, formats, and applications makes this type of pavers one of the most common and a favorite among many people. They can be applied to any patio project.
Brick Pavers: As with concrete pavers, brick pavers can also be used in a variety of patio projects.
Flagstone: Commonly used on walkways, patios, and flooring.
Slate: Can be used in very different ways, including flooring, because of its durability and attractive appearance.
One of the most attractive aspects of pavers is the variety of shapes, colors, and textures that are available on the market. You can combine all of these factors to create something truly unique.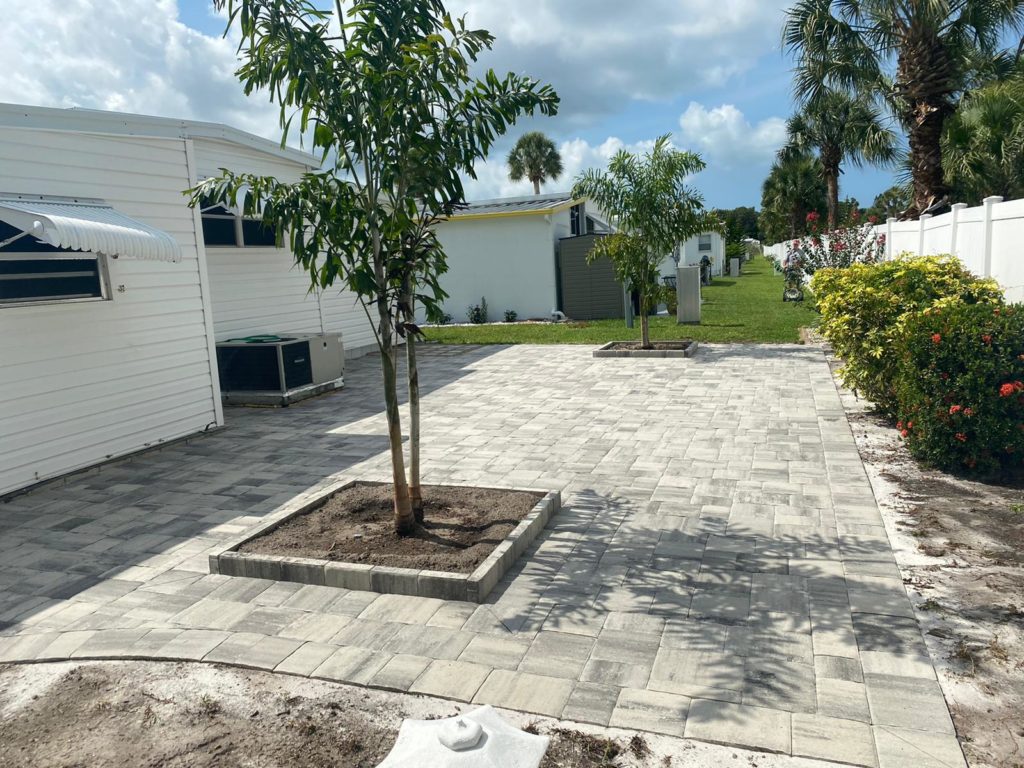 Can I Design A Paver Patio Myself?
We recommend you not to. Unless you know and follow all the necessary recommendations, as well as environmental and municipal rules. Otherwise, you may have serious problems at hand, such as environmental fines. What's worse, you may have to remove the pavers, seriously damaging your patio and garden.
Eventually, it becomes more advantageous, including financially speaking, to hire a company to design and execute the project.
JS Brick Pavers offers more than 20 years of experience, dedication, and professionalism, from planning to the execution and maintenance of your project. If you are planning to design a patio paver, contact us through this page, or give us a call. We will be happy to assist you with your project.