Maintenance is a very important aspect of installing pavers that must always be observed thought thorough. Like any building, monument, or surface, pavers are also subject to wear.
Nevertheless, one of the things you can do to keep your driveway pavers beautiful for a long period of time is sealing.
But how often should a paver driveway be sealed? If you do a quick google search you will see that most of the answers recommend you to do it every 3-5 years as a general guideline.

If you're looking for something more than general, there are a number of factors that must be taken into account to determine whether it's time to reseal the driveway pavers.
In addition, it's important that you understand, even if in broad terms, what is sealing, how it works, and what the repercussions are. In this article, we will cover a little of each of these aspects.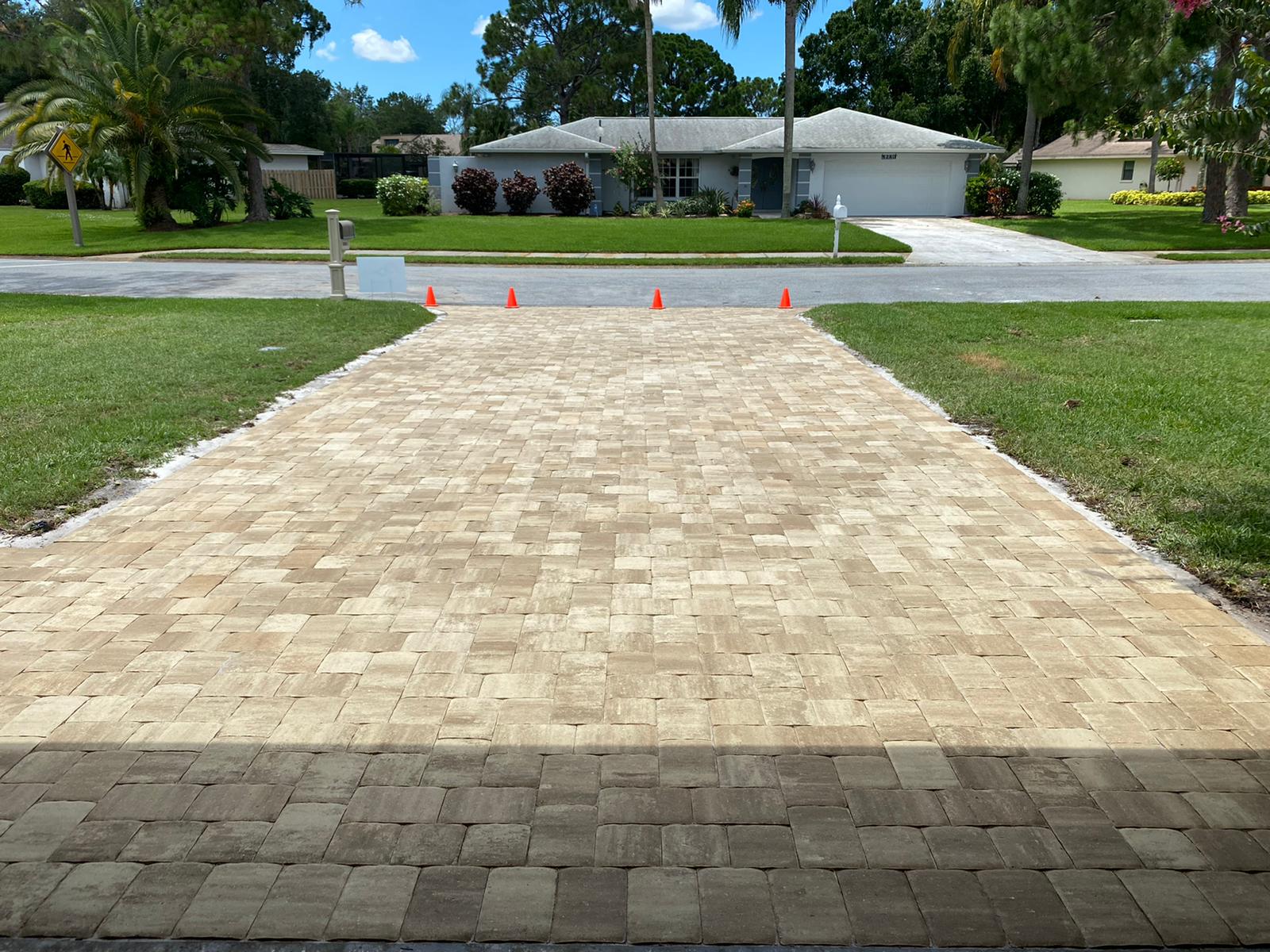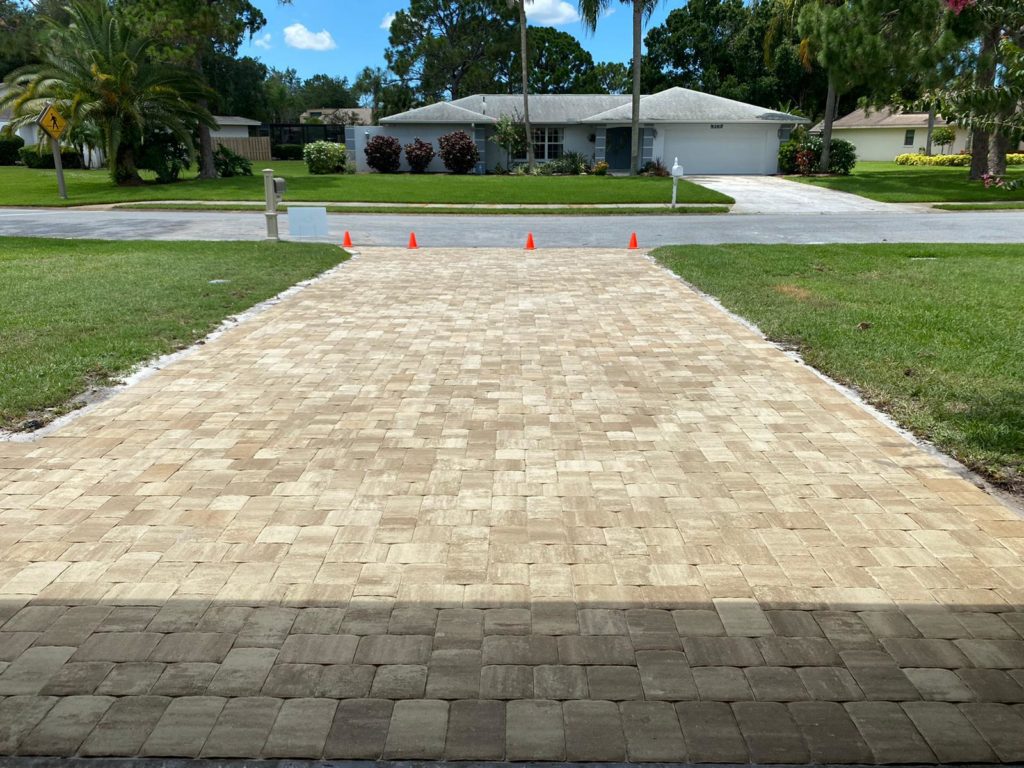 How Do I Know When Is The Right Time To Reseal A Paver Driveway
You have to observe your pavers, depending on the type of sealant used it will present one of the following conditions:

For film-forming sealants, you will see when the protective film covering the pavers will show signs of wear;
For non-film-forming sealant, you will begin to notice a significant change in the colors of pavers during rainy days.
Note that, after a heavy rain, you'll notice that even well-sealed pavers can be a little darker for a few days. This is normal, and in these cases, it does not mean that the sealer is worn out.
Do Driveway Pavers Need to be Sealed?
Yes, if you want them to look good for as long as they last. You can even postpone resealing if necessary. But as a maintenance step, it should never be completely overlooked.
A well-done sealing, regularly reapplied, helps to prevent substances spilled on it from being absorbed, leaving a stain. In addition, well-sealed pavers will be better protected against erosion, weed growth, mold formation, and discoloration.
Visually speaking, you can see the difference between pavers that have had the sealant reapplied recently compared to pavers that have never been resealed.
Pavers where sealing is reapplied, whenever necessary, continue to look like new for much longer.
Get a FREE quote on your paver installation!
If you live in Sarasota or Manatee Counties, call us, and we will drive by your place in no time!
How Do You Seal Driveway Pavers?
We will now superficially explain the sealing process so that you can understand how it works:
Make sure your pavers are dry. Follow the weather news and make sure that there is no rain forecast for the next 24 hours (at least);
Clean the surface of the pavers. Remove debris, sand, weeds. You can use a broom, a leaf blower, or a pressure washer. Just be careful not to remove the sand from between the paver joints;
Apply the sealer with a low-pressure sprayer, covering the entire surface of the driveway;
Use a squeegee to direct material into the joints and remove excess material from the surface;
Allow the surface of the pavers to dry for at least 2 to 3 hours before walking on it;
Keep off the pavers for 24 hours to allow the sealer to fully dry.
How Long Does A Sealing Application Will Last?
The lifespan of the sealer depends on several factors. Pedestrian traffic, cars, and weather are mainly responsible for its wear and tear. This means that your case may be different from that of an acquaintance of yours.
Assuming you have used quality material, the sealer should last at least 2 years, until you start to notice the first signs of wear. But again, several conditions can speed up or slow this process down.
Will Rain Ruin Freshly Applied Sealant?
It is important to be careful to apply the sealer only when there is no rain forecast for at least the next 24 hours. The reason for this is that rain can wash the sealer and remove it from the surface of the pavers.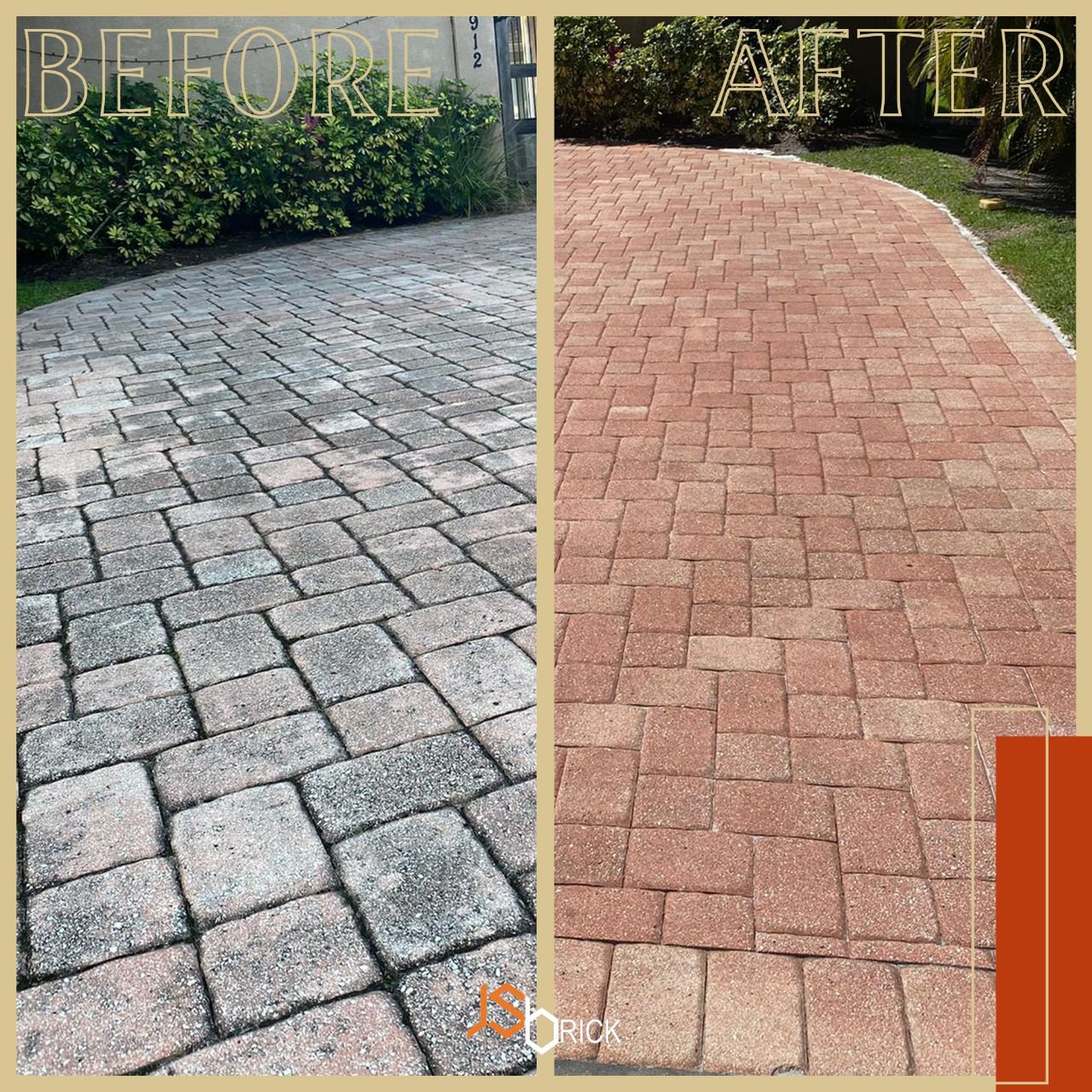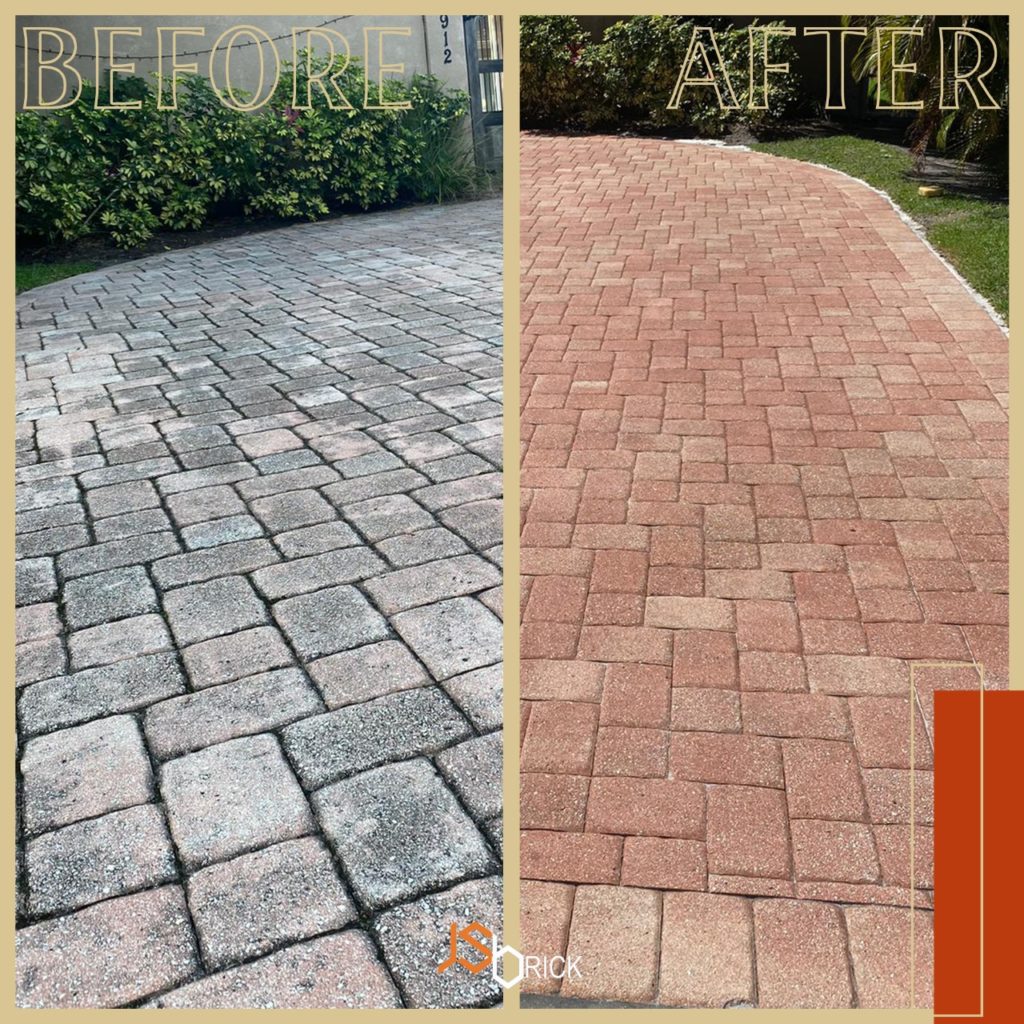 Get a FREE quote on your paver installation!
If you live in Sarasota or Manatee Counties, call us, and we will drive by your place in no time!
Can I Seal My Own Driveway?
Blog articles can give you the impression that the processes are quite simple. But one thing you need to be aware of is that the explanations are usually in an oversimplified way. This does not mean that you cannot do the whole process on your own, but it is not something we recommend that you do.
The reason for this is quite simple, and it's something that you probably understand now, after reading this article. Lack of care with the application of the sealer or the use of materials of questionable quality may force you to have to repeat the process sooner rather than later.
At JS Brick, we have over 20 years of experience in the field of installation and maintenance of pavers. We count on a qualified staff, the best equipment, and the best sealers currently available on the market.
If you live in Sarasota or any of its nearby cities we will be glad to drive by and share some of our knowledge. Contact us using the form on this page or call us for a free estimate.

Get a FREE quote on your paver installation!
If you live in Sarasota or Manatee Counties, call us, and we will drive by your place in no time!