Driveways are an essential part of any exterior design project. Maybe you are starting a new one from scratch, maybe you are remodeling an existing one. Either way, you may have come across a different option of material: rubber paving. So exactly how much does a rubber driveway cost?
Often the centerpieces of a whole hardscape project, driveways need to be in pair with the aesthetic goal of the project. However, they also need to be functional so they don't end up becoming a money pit of maintenance.
For that reason, choosing the right material for your driveway is extremely important, as it must serve both functions optimally. So, maybe during your research, you came across this new and unorthodox option of using rubber for your driveway.
The goal of this article is to talk a little about the pros and cons of using rubber, if it fits your project or not, and, in the end, how much will you spend if you decide to go for it.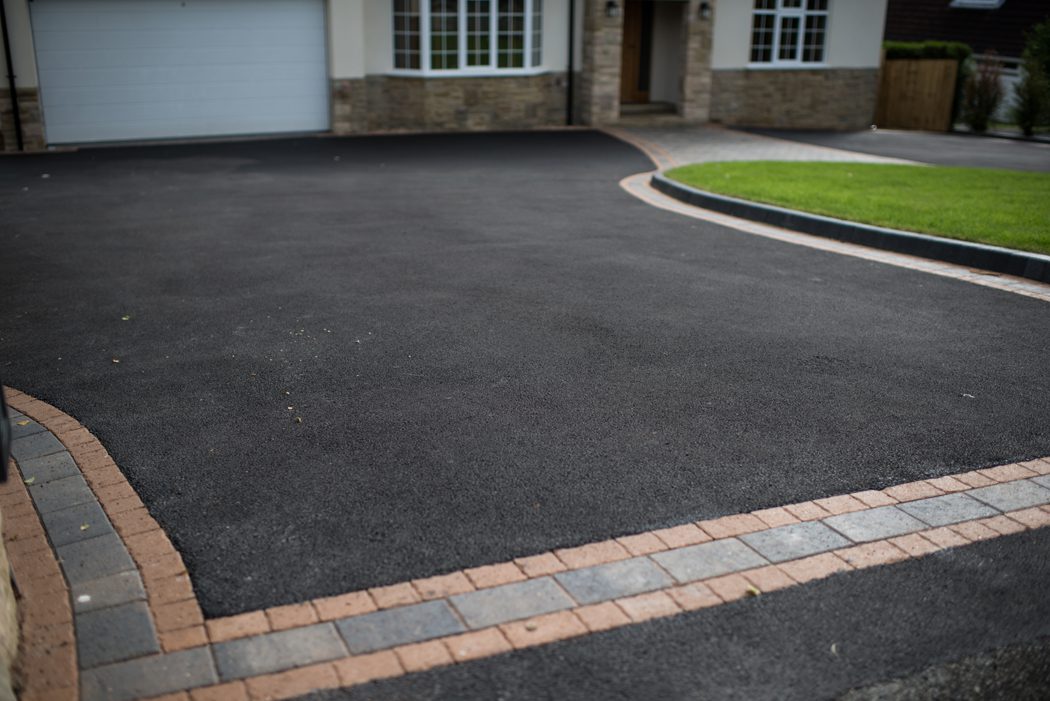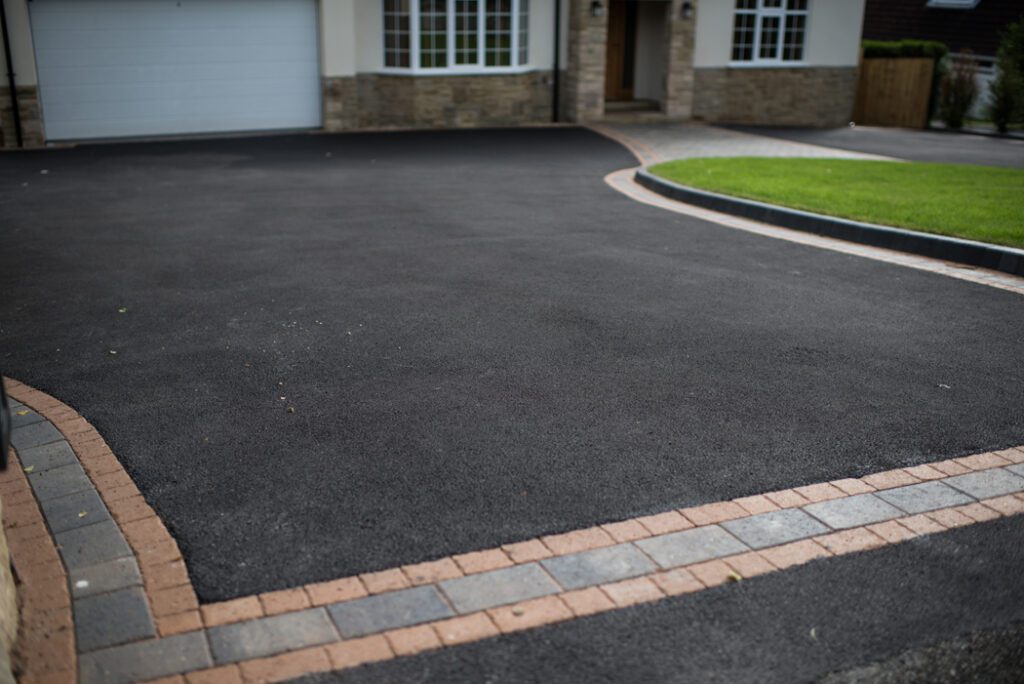 How Much Does a Rubber Driveway Cost? – Long Term and Short Term
When talking about paving options, it is always important to remember that there's a difference between short-term investment and long-term investment.
This is a very important thing to take into consideration in the hardscape business, as many materials will cost you more upfront, but are more durable, easy to maintain, and can save you a lot of money in the future.
And these are the bad news: rubber loses on both fronts.
Its price usually ranges from $6 – $11 per square foot, which is not cheaper than concrete pavers, for instance. Also, the material that requires renovation sooner than all the others.
Here is a chart to help you visualize its price in relation to other materials:
| | | |
| --- | --- | --- |
| Material | Price per square foot | Average cost (based on a 600 sq/ft driveway) |
| Poured concrete | $4 – $8 | $2,400 – $4,800 |
| Rubber | $6 – $11 | $3,600 – $6,600 |
| Gravel | $1 – $3 | $600 – $1,800 |
| Concrete Pavers | $6– $11 | $3,600– $6,600 |
Does a Rubber Driveway Even Fit My Project?
To answer that question we are going to talk about rubber paving in two separate categories: functionality and appearance.
Functionality-wise, you encounter your first problem. Rubber, technically, can do everything a more traditional choice of material, like concrete pavers or natural stone, would do.
However, the problem with rubber lies within its resistance. In time, and faster than what is comfortable to invest in, the rubber will start to chip and tear and become a problem.
Appearance can also be a potential problem with rubber. They are not exactly the most aesthetically consistent material, and they do not fit every style.
If you're going for a more classical look in your design, maybe it won't be your best option, as it will not be as pristine in finishing as a natural stone would.
So, if you decide to go for rubber paving, know that what you're doing is virtually sacrificing the aesthetic appeal and the long-term cost-benefit to install something that can last, at best, for one year or so.
Get a FREE quote on your paver installation!
If you live in Sarasota or Manatee Counties, call us, and we will drive by your place in no time!
Pros of Rubber Paving
However, there are some small benefits in going for rubber as a material for your driveway.
First, rubber can be durable against the weather. Rubber paving is designed to withstand even the harshest weather conditions. It is flexible, so it can contract and expand according to the weather.
Also, rubber paving will never break, as other materials would. It can be easily damaged, sure, but since it is way more shock absorbent than any other material, it ends up becoming surprisingly sturdy.
Being shock absorbent, rubber is also one of the safest options of material. Falling on rubber does considerably less damage than falling on stone. In fact, rubber is also slip-resistant, so it actually prevents you from falling at all.
Being such a safe material, rubber driveways can be a good choice to use in a house with elderly people or children. It can be used in poolsides, walkways, and playground bases. But it is not recommended for high traffic areas.
The maintenance of rubber paving is one of the easiest. All it takes is a power washer and some soap to clean it.
It is also one of the most eco-friendly choices of material, since it can be made out of recycled rubber materials, like old tires.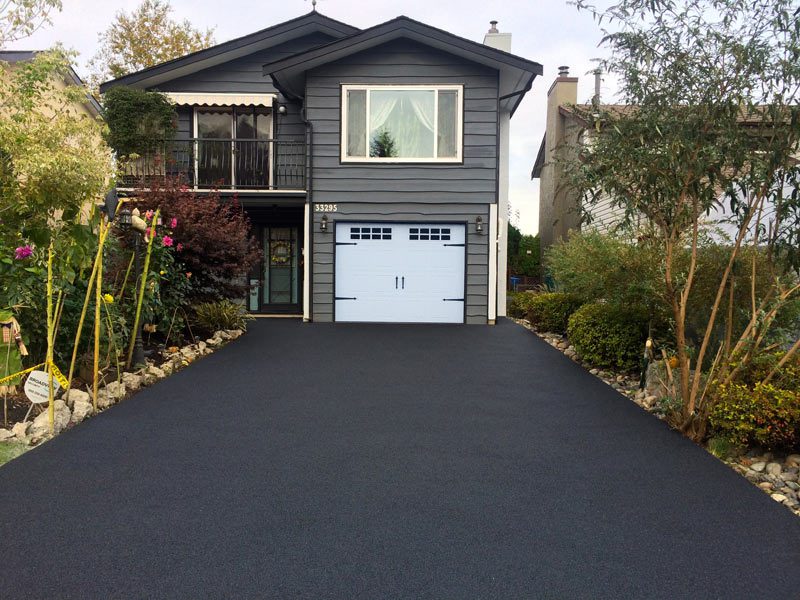 Cons of Rubber Paving
As mentioned before, even though it is highly customizable, it is harder to aesthetically fit rubber into a more classical design.
Rubber has a very rugged look to it. It doesn't have the shiny finish that many homeowners look for. The color of rubber will eventually fade due to exposure to the sun.
But the biggest problem with rubber is its lack of resilience. Rubber patios won't last for more than a year or so, and they will fade away even faster.
In a world where cost-benefit matters more than anything, rubber is definitely not made for homeowners who think about the long term.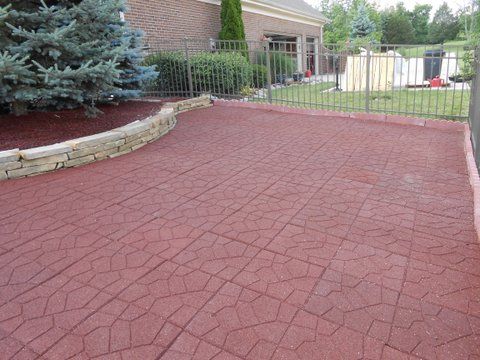 Final Considerations
Rubber paving is not a good choice. At best, it is a relatively good choice as a basis for a playground area or a small poolside area. But even so, you probably have better options to go with it.
Also, many homeowners find it difficult to match the rustic look of rubber with more classical hardscape designs.
A good way to make the best decision possible when choosing to go for a rubber driveway or not is to ask for professional help.
Good professionals will make an estimate of the overall price of your project and what are the most viable options of material, rubber included.
And here at JS Brick, we are proud to work with the best professionals in the area. We have been providing Sarasota County with only the best work in the installation and maintenance of pavers.
Give us a call anytime at +1 941 586 9140 or reach us through our email at [email protected]. We will be happy to help you with more information about rubber driveway cost, as well as any other paver needs you may have.
Get a FREE quote on your paver installation!
If you live in Sarasota or Manatee Counties, call us, and we will drive by your place in no time!